Road to Wellbeing is a Wild Life in Birmingham
The statistics around health are stark. Physical inactivity causes 18 million sick days every year. One in four adults will suffer from a mental health issue every year. Poor mental health costs British businesses £1,000 per employee per year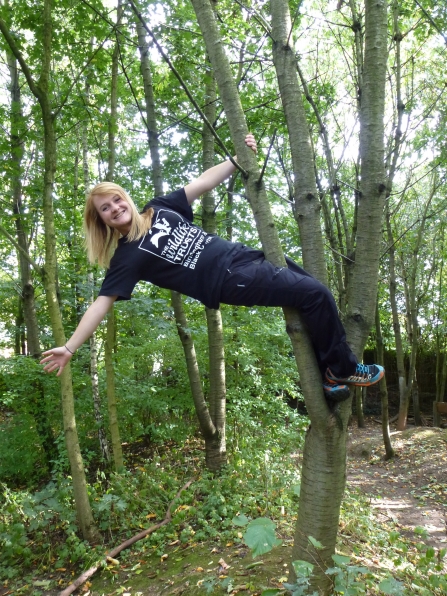 A recent poll by YouGov in conjunction with The Wildlife Trusts found 89% of city-dwellers surveyed feel that nature is important to them but 80% of them don't think that they spend enough time in nature.
Now Active Parks Birmingham and the Wildlife Trust for Birmingham and the Black Country have teamed up to help citizens improve their physical and mental health by connecting with nature.
A report released by Natural England in February 2016 looked at care farming, conservation and social and therapeutic horticulture and found evidence that they provide an important and cost effective way of supporting mental health services. It noted that projects are already making a difference to people's lives and bringing a range of positive benefits for those with existing mental ill health, including a reduction in depression, anxiety, and stress symptoms, and an improvement in dementia-related symptoms.
Simply, connecting with nature, through conservation, volunteering, gardening or just 'being' is good for us.
Now four of the Trust's Nature Reserves have been designated as official 'Active Parks' and will be holding a variety of fun and interesting events for all ages, specifically designed to help people improve their physical and mental health by connecting with nature. A report by Essex University, commissioned by The Wildlife Trusts, adds to the ever-growing body of research which shows that Nature is good for you.
The key finding is that wildlife-rich environments don't just keep you physically healthy. They also reduce stress, improve mood, and reduce social isolation.
Georgia Stokes, CEO The Wildlife Trust for Birmingham and the Black Country said:
'This is a really exciting opportunity. We know that nature is good for our bodies and souls. We also know that the natural world is under threat and 900 deaths a year are linked to air pollution in Birmingham alone. Now we're working together to help people reconnect with nature so they want to help us protect it for all our benefits.'
All sessions are free and will include exploring canals by canoe, wild play, wild walks, den building, conservation skills, wildlife spotting and identification.
Gaynor Roberts, Active Parks Birmingham said:
'As part of the Wellbeing Service, Active Parks are pleased to be able to work in partnership with the Wildlife Trusts to offer a variety of free sessions at the designated venues across the City so that the citizens of Birmingham can enjoy being out in the natural environment making the most of everything the City has to offer'
The Nature Reserves that have been designated Active Parks include EcoPark Small Heath, Centre of the Earth, Winson Green, Moseley Bog and Joy's Wood, Moseley and Deer's Leap Wood, City Road Birmingham. You can see and book free sessions here.