Give the gift of nature to younger generations across Birmingham and the Black Country
It's human nature to want to make sure that our loved ones are provided for after we're gone but a gift in your Will, small or large, can also allow your passion for nature to live on in your memory.
Leaving just 1% can have a huge impact. Here are some examples of how a gift in your Will could make a difference:
£250 could fund a portable moth trap to collect data on our nocturnal pollinators
£1000 could help us build a small pond so we can improve aquatic diversity
£2500 could cover the annual running costs of our plastic litter picking boat
£4000 could help us create a small woodland
£23000+ could fund a nature reserve officer for a year
Michael's Story
Leaving a lasting legacy was important for one of our members, Michael Parkes, who has included a gift to the Trust in his Will and is urging other supporters to join him.
Hear more about why Michael chose to leave a gift in his Will in our beautiful film.
A Will is an important document that details what should and should not happen to your estate (money, possessions and assets) after you die. Sadly, if you don't provide clear instructions, others are left to decide how everything is divided up and passed on. Astonishingly, Which, the consumer research group noted that 54% of adults in the UK don't have a Will in place, and 5.4 million people have no idea how to make one.
Order your free Gifts in Wills brochure here
Free Online Will Writing Service
We have teamed up with online Will-writing service Guardian Angels to offer our supporters a free Will Writing service.
Visit here quoting BBCWT-FREE or call 0800 773 4014 quoting 'The Wildlife Trust for Birmingham and Black Country'
Guardian Angel will help you choose inheritors, protect your loved ones, prepare instructions for treasured keepsakes and offer advice on donating a percentage of your estate to charity if that is something you would like to do. For a limited period, you can access a free will-writing service via Guardian Angel. There is no obligation to leave a gift to the Trust in your Will, but any intention to do so, large or small, will be valuable in our work for nature's recovery.
The more traditional approach
If you prefer a more traditional approach to Will writing, our trusted partners FBC Manby Bowdler LLP provide a bespoke service with specialist Will writers.
To find out more about writing your Will, contact the New Enquiries team by calling 0345 512 0057 or email NewEnquiries@fbcmb.co.uk quoting 'Wildlife Trust 21'
FBC Manby Bowdler LLP have offices in Birmingham and the Black Country and beyond and are committed to delivering an uncomplicated, professional and transparent service to their clients with support from a named specialist.
A Lasting Legacy
Sir David Attenborough famously said, 'No-one will protect what they don't care about, and no one will care about what they have never experienced'. A gift in your Will can support our vision for a greener future, enabling future generations access to wildlife-rich green spaces and the knowledge and skills they need to care about and protect them.
The development of our EcoPark Environmental Educational Centre has been made possible thanks, in part, to a substantial gift left in the Will of a supporter from Wolverhampton. Their legacy gift of £160,000 has helped fund a new classroom to provide inner-city children with a safe space to learn about and connect with nature. This generous gift is a truly wonderful example of the long lasting impact of Legacy Giving
Order your free Gifts in Wills brochure here
Want to discuss further?
If you'd like to talk to us about leaving a gift in your Will please call the fundraising team on 0121 523 0094 or email fundraising@bbcwildlife.org.uk
Alternatively, write to us at: Fundraising Team, The Wildlife Trust for Birmingham and the Black Country, 42 Norman Street, Birmingham, B18 7EP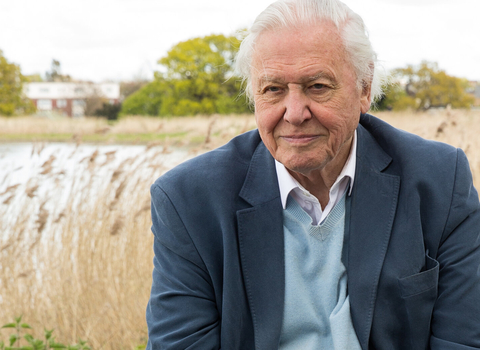 A Lasting Legacy
"A legacy to your local Wildlife Trust is a very special gift that can do remarkable things to help the wildlife treasures on your doorstep. Please, consider remembering The Wildlife Trusts in your will." Sir David Attenborough