The Wildlife Trust for Birmingham and the Black Country has a long history of standing up for local wildlife and helping local communities find their voice to protect their local environment.
In 1980 The Wildlife Trust was established as the Urban Wildlife Group. Among our first campaigns were one to end landfilling of Queslett Quarry in Great Barr and to protect Moseley Bog in south Birmingham. Today both of these sites are still important green spaces, and Moseley Bog and Joy's Wood is one of our own nature reserves.
Click on the campaigns to see how you can help. Together, we CAN reverse wildlife decline.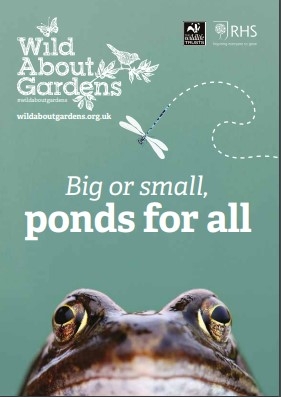 Sign up to our E-Bulletin this Spring and download your FREE Wild About Gardens, Big or Small, Ponds for ALL Guide, in conjunction with The Royal Horticulture Society and the Wildlife Trusts!