Nature Tots is EXCITING, FUN and MUDDY! We engage children in hands-on outdoor activities themed around wildlife, inspiring a lifelong love of nature and play.
In 2019 we are running Nature Tots at 3 new locations!
Tuesdays - Woodgate Valley Country Park, Bartley Green
Wednesdays and Fridays - MAC, Cannon Hill Park
Fridays - Centre of the Earth, Winson Green
.  Growing up with fun experiences in local wild spaces can help inspire a love of nature that lasts a lifetime.  Nature Tots also encourages independent learning and team working - helping to boost communication skills, problem solving, physical development and creativity.
This is child-lead learning and the role of the accompanying adult is to assist the Tots in doing as much of the activities themselves as possible.  We go outside come rain or shine, so always dress for the weather and be prepared to get wet and muddy!
For more information on dates and times, please scroll down below.
Cannon Hill Park: Our full 12 week Nature Tots program!
Experienced outdoor enthusiasts? Sign up to our full 12 week program at this incredible site! Running both Wednesday and Friday mornings from 10:00am - 11:30am
Sessions include:
Wild obstacle course
Pond dipping
Sensory trails
Discovering minibeasts
Mud bake off
Birdsong & wild music
Gruffalo hunt
Nature collages
Woodland Fairies and  trolls
Hape Zome - wild colours
River Rea Odyssey
Meadow magic
Click to book! This will take you to the mac Birmingham site 
Woodgate Valley and Centre of the Earth
Fancy coming along to the occasional session? Want to see what Nature Tots is all about? Our sessions at these two sites run on a donations basis and are booked on a individual, first come first served basis. We highly advise booking onto these ASAP as places will fill up fast and we cannot guarantee you a spot.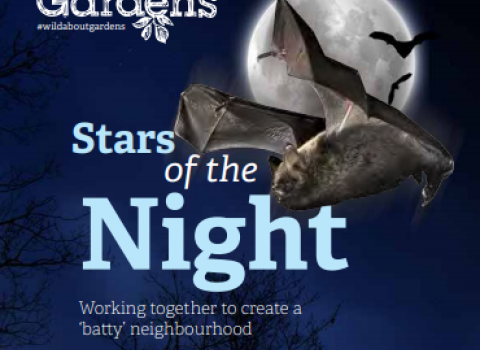 Sign up to our E-Bulletin this Autumn & download your FREE Stars of the Night, Bat Pack!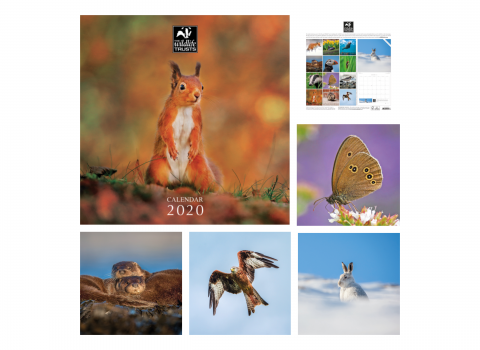 Join online before 19th December and get a FREE Wildlife Trusts 2020 Calendar
The Wildlife Trust calendar for 2020 is a beautiful item to keep you organised this year. Fantastic photographs of gorgeous wildlife can be found every month, along with spacious date grids. Retailing at £9.99 in our online shop, these beautiful calendars always sell out so join today to grab yours!
Join Now!