Goal 3 - The natural environment is at the heart of planning, policy & decision-making
"Homes that are adjacent to naturalistic parks and open spaces are valued at 8-20% higher than comparable properties, with the positive price effect declining to near zero about ½ mile away."

- Evaluation of research compiled by University of Washington citing Crompton, J.L. 2001. Parks and Economic Development. PAS Report No. 502. American Planning Association, Chicago, Illinois.
Whatever our values or connection with nature, the reality is that our natural spaces have to compete against the values placed by communities, politicians, planners, developers and businesses on housing, roads, employment, land, other infrastructure, and food production. As populations increase so do the pressures on land use: space for nature decreases along with its benefits, and habitats decline resulting in a loss of biodiversity. Unprecedented growth and development is forecast in the conurbation, with plans for this to continue for the next 25 years and more.
The population of Birmingham and the Black Country exceeds 2 million people and is expected to rise dramatically. Birmingham's population is forecast to grow at a rate of 12% until 2032, resulting in an increase of more than 150,000 people. To account for this, Birmingham City Council is planning to build in excess of 50,000 new homes. The Black Country expects a population growth of over 60,00 in the same period with a need for at least 40,000 new homes. The acute need for new houses and infrastructure brings increased pressure on nature and wildlife.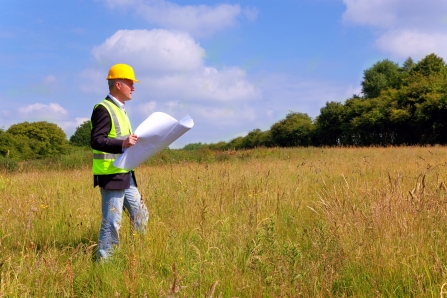 Both the Greater Birmingham and Solihull, and the Black Country Local Enterprise Partnerships prioritise: Growing the economy, encouraging investment and businesses to the area; Job creation and increasing the skills base; Building new homes; Physical connectivity through improved transport networks.
The West Midlands Combined Authority (WMCA) and the devolution deal for the West Midlands continue these four themes:
"All areas will benefit, be they areas for new employment, those that will benefit from new jobs or skills training, areas for new homes or places that will be better connected."
While each of these focus areas has the potential to cause further decline in biodiversity, the contribution of the natural environment to each is integral to their success. In addition to providing physical resources, evidence shows that proximity to nature results in multiple benefits including:
• higher property values
• healthier environments in which to live and work
• natural solutions to water management and energy efficiency
• improved air quality
• a happier and more productive work force
• a reduction in maintenance costs
• a greater sense of community (with access to public spaces)
• increased physical activity reducing health risks
• reduced carbon emissions as people are able to move through a town or city more easily
We will continue to protect our core ecological sites through our advocacy work and seek to gain new sites for biodiversity wherever possible. We know that development will happen. We plan to influence developments to achieve the best possible outcome for nature. To achieve this, we will campaign on behalf of wildlife and the natural capital benefits which underpin our entire existence.
We have five aims to ensure that the natural environmentis at the heart of planning, policy and decision making. They are that:
We will be recognised as the primary advocate for biodiversity and the natural environment:

Through our advocacy, strategy and policy engagement, and partnership and stakeholder working, we will achieve long term and landscape-scale gains for the natural environment, developing a natural capital approach and framework.

Credit, Eva Phillips

What do we mean by natural capital?

Natural capital is the stock of natural assets such as geology, soil, air, water and all living things. From this stock we derive a wide range of services, often called ecosystem services, which make human life possible.

"England's natural capital – the elements of the natural environment which provide valuable goods and services to people such as clean air, clean water, food and recreation – is in long-term decline. Successive "natural capital deficits" have built up a large natural capital debt and this is proving costly to our wellbeing and the economy. If economic growth is to be sustained, natural capital has to be safeguarded." - Natural Capital Committee, Second Report to the Economic Affairs Committee.
All new infrastructure and developments will provide a net gain for biodiversity:

We will work to ensure that space for nature is a vital part of all planning policies and practices. In particular, we will seek to influence developments to minimise loss to wildlife and achieve net gains for the natural environment.

Credit: @WTBBC
We will successfully make the case for nature:

Using evidence from research, case studies and monitoring, which demonstrates the importance of resilient ecological networks, and the contributions that natural assets make to people's lives and prosperity.

Credit: Eva Phillips
'Nature champions' will be created to advocate for the natural environment at all levels of decision‑making:

We will support people to develop their skills and confidence, and create the opportunities to influence the planning system and proposed developments. This will include our staff, trustees, volunteers, trainees and members.
The contribution of the natural environment and impacts on wildlife will be central to spatial planning and policy:

We will continue to lead the creation of a shared vision for the area's ecological network that will be integrated into planning and policy documents at all levels (Local Enterprise Partnerships, WMCA and local authorities). We will work in partnership to achieve maximum impact, supporting and leading, where appropriate, initiatives including the Local Nature Partnership, catchment management plans and Nature Improvement Area.

Credit, Eva Phillips