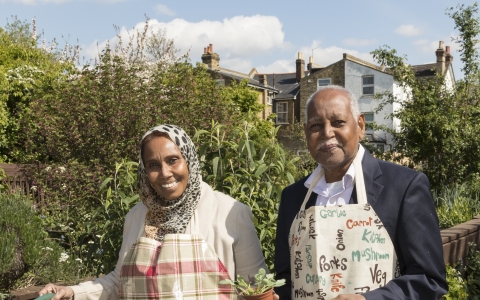 My roots
Hassan & Asma, Peckham, South London
Hassan & Asma moved from the Sudan in 1969 as newlyweds, so that Hassan could take up a job at Kings College Hospital. Hassan remembers farming with his father, watering the broad beans, wheat and chick peas. Now both Asma and Hassan love gardening – especially growing those same broad beans!
What's your wild life? Tell us why wildlife or a special wild place matters to you or share your story in social media using #MyWildLife.
If you'd like to share your story please get in touch with us at campaigns@wildlifetrusts.org.