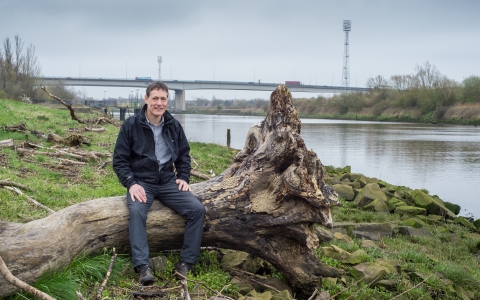 My regeneration
Jeremy, Stockton-on-Tees, Teesside
30 years ago, if Jeremy had fallen in the river then he'd have been more worried about being poisoned than drowned! A 1980s trawl survey found just one fish in the Billingham reach of the Tees, and that was a diseased flounder.

Things didn't start improving until laws about pollution control in urban waste water were implemented in the UK. Jeremy can now watch cormorants and seals feeding on salmon and sea trout in this stretch of the river.
Cleaning up our rivers makes them healthier for wildlife and people.
What's your wild life? Tell us why wildlife or a special wild place matters to you or share your story in social media using #MyWildLife.
If you'd like to share your story please get in touch with us at campaigns@wildlifetrusts.org.