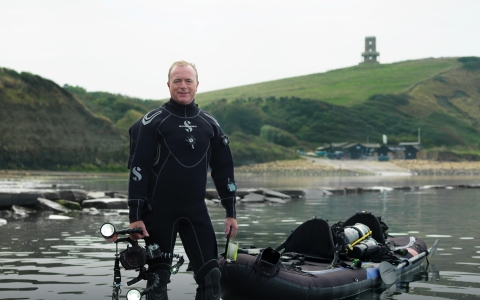 My outer space
Andy, Kimmeridge Bay, Dorset
By filming Kimmeridge Bay's underwater wildlife, Andy's on a mission to open our eyes to the magic and diversity that lies hidden just below the surface. He's proud to show how otherworldly our own world's species can be.
Wild places can inspire us to explore our world and learn more about it.
What's your wild life? Tell us why wildlife or a special wild place matters to you or share your story in social media using #MyWildLife.
If you'd like to share your story about why nature matters to you please get in touch with us at campaigns@wildlifetrusts.org. 
Watch Andy's story