Garden ponds can be one of the most important ways in which you can help wildlife, especially in urban areas.
Frogs and Toads rely on the presence of suitable ponds in which to breed and in urban areas garden ponds can be really important in providing that habitat.
Frog and Toad spawn looks very different. Frog spawn is laid in clumps and Toad spawn is laid in strings (often attached to vegetation).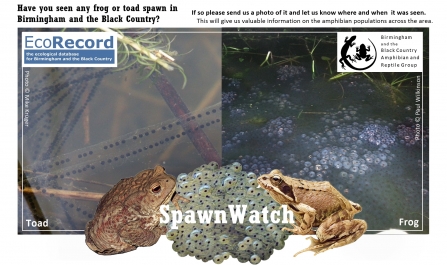 Please let us know where and when you have seen frog and toad spawn so we can map populations and monitor them in future.
Record the Spawn!