We believe the children are our future, teach them well and let them lead the way...
Seriously, nothing is more important than connecting children with nature. People are the key to nature's recovery yet we are increasingly disconnected from our natural environment. As nature becomes apparently less significant to our lives it is undervalued and uncared for, the quality of our natural environment declines, despite a large body of evidence proving that healthy people and a healthy economy rely on a healthy natural environment.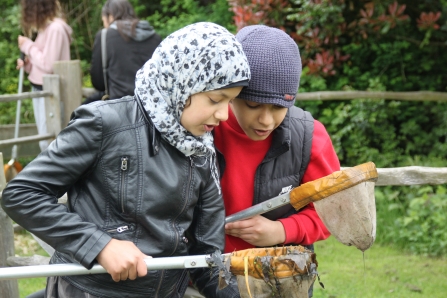 No one will protect what they don't care about; and no one will care about what they have never experienced'

Sir David Attenborough, President Emeritus, The Wildlife Trusts
We believe that every child has the right to;
Explore the natural world near where they live
Develop a personal connection with nature from an early age
Live within safe walking distance of a local green space
Learn about our total reliance at school
Birmingham and the Black Country is home to thousands of bright, talented, passionate young people and we're doing everything we can to help them care for and protect our environment.
Explore some of our opportunities for young people below