Outdoor Classroom Training
For Educators & Group Leaders
There is no doubt that outdoor learning is beneficial to students - but it can be daunting if you're a professional used to a classroom setting. Our outdoor classroom training will cover risk assessments, session ideas, delivery methods and more, all counting towards your own CDP.
Perfect for an inset day, not only is our training a great development and team building experience but it gives participants the base knowledge and follow up resources they need to make the most of working in nature. 
£360 for full day session with up to 12 staff
Call 0121 523 0094 or email info@bbcwildlife.org.uk to discuss or book.
Download our My Wild School brochure!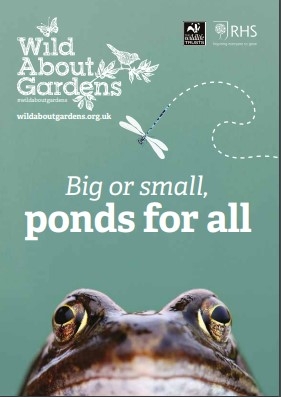 Sign up to our E-Bulletin this Spring and download your FREE Wild About Gardens, Big or Small, Ponds for ALL Guide, in conjunction with The Royal Horticulture Society and the Wildlife Trusts!
Services for Schools and Young People;