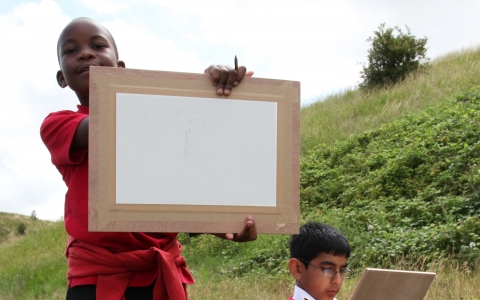 My classroom
Jono and Abdul, 9, Maze Park Nature Reserve, Tees Valley
Pupils from Abingdon Primary School in Middlesbrough, Jon and Abdul, really enjoy learning outside the classroom, especially sketching butterflies.
What's your wild life? Tell us why wildlife or a special wild place matters to you or share your story in social media using #MyWildLife.
If you'd like to share your story please get in touch with us at campaigns@wildlifetrusts.org.