£1 per Play for Fantastic Prizes!
The Urban Birder, David Lindo, will draw winning tickets at random at our Members Annual Meeting on Saturday 19th October.
Your name will be entered once for every £1 donated - so the bigger the donation, the higher your chance of winning one of our fantastic prizes!
Your Donation
Every single penny of your donations will go to support our work, protecting local wildlife for future generations, as part of our Big Appeal - Find out more here

Terms & Conditions
Closing date for online plays - 18th October 2019
Winners will be contacted via the email address and telephone number provided with donation. If winners have not claimed their prizes by 19th November the Trust reserves the right to redraw at random.
A full list of winners will be posted on this page and we will do our best to livestream the draw on the Trust Facebook page on 19th October.
Promoter: Emma Thompson, Head of Fundraising,
The Wildlife Trust for Birmingham and the Black Country.
Not open to employees of the Wildlife Trust for Birmingham and the Black Country
Registered Charity No. 513615.
Registered with Birmingham City Council under the Gambling
Act 2005, Registration No LN/000003454
Players must be 16+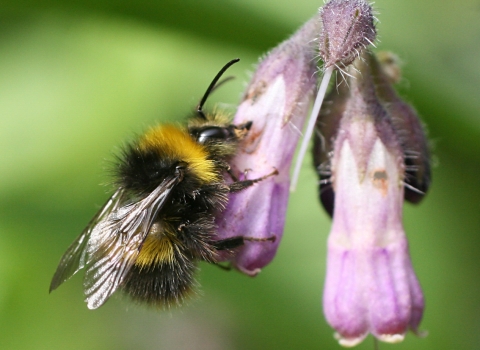 Sign up to our E-Bulletin this Summer & download your FREE Wild About Gardens: Wild Bee Action Pack!