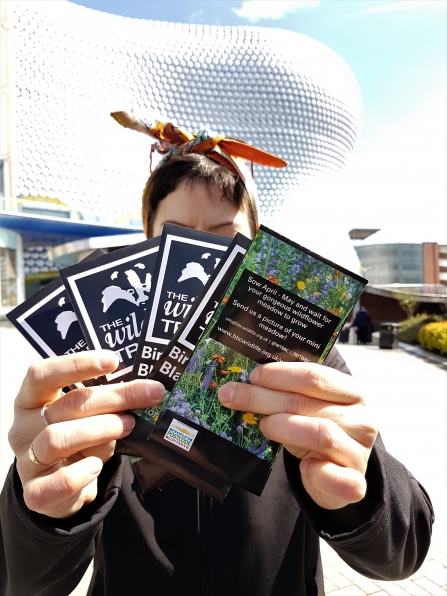 Help us create wild spaces for wildlife in our urban towns and cities
With just 3% of the wildflower meadows we had in the 1930s remaining it is vital that we create as many of these havens for pollinators and insects as possible.
Even if you only create a meter of meadow - together, we can create kilometer of new habitat for our invertebrate friends.
Look out for our free packets of native seeds at events this summer - sow, grow and send us a snap of your mini meadow!
Meanwhile you can download a free Wild Bee Action Pack and get lots of ideas for attracting wildlife to your garden below.