Why volunteer with us?
Our volunteers help Birmingham and the Black Country's wildlife to thrive – without them we wouldn't be able to continue protecting and enhancing nature.
Whether you're a nature novice or an ecology expert, everyone is welcome to get involved!
You'll meet like-minded people who are passionate about conservation, gain new skills from qualified professionals and learn all about our native wildlife. It is a great opportunity to work towards a career in conservation or just to do your part in helping to protect our wildlife.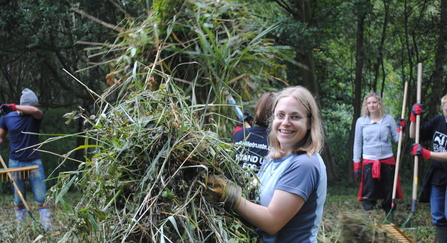 What to expect?
With so much to get involved in, we are sure that we have something for you.
You could be spending an afternoon on a wildlife canal safari on our eco-friendly boat the Poly Roger, removing litter from this precious habitat, or enjoying the breathtaking views of the Rowley Hills whilst managing wildflower meadows. You could even be sheltering in one of our shady woodlands, propagating native flower species as part of our Growing Local Flora project or trying your hand at winter coppicing. 
Our volunteering activities are seasonal and dependent on site, however, there is always something fun to be getting stuck into.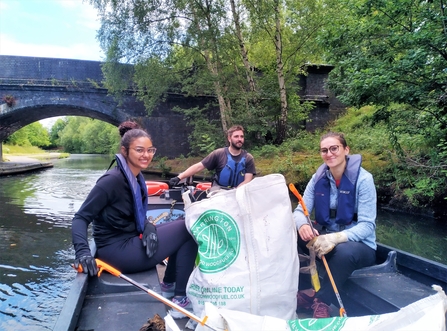 Where can you volunteer?
Eco Park – Small Heath, Birmingham, B10 9HH. These sessions run on a Tuesday from 10am to 2pm.
Centre of the Earth - Winson Green, Birmingham, B18 7EP.  These sessions run on a Tuesday from 1pm to 3.30pm.
Portway Hill – Rowley Hills, Sandwell, B69 1NH. These sessions run on the 4th Friday and 2nd Saturday of the month from 10am to 3pm.
Moseley Bog – Moseley, Birmingham, B13 9JX. These sessions run fortnightly Tuesday & Wednesday and every 3rd Saturday of the month from 10.30am to 3.30pm.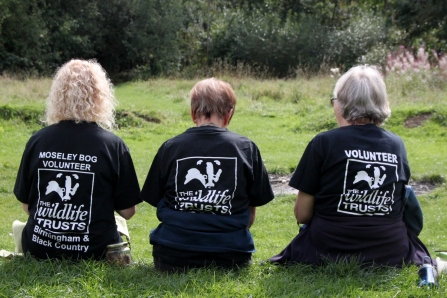 What next?
If you would like to come along for a taster day at one of our volunteer sessions then please register on the link below. Our Volunteer Coordinator, Roisin, will then be in touch to answer any questions or get you started.
For any volunteering enquiries, contact Roisin at Roisin.B@bbcwildlife.org.uk
If you are interested in finding out more about our Wild Work Days, which are tailored to businesses, please contact our Head of Fundraising and Communication, Emma, at fundraising@bbcwildlife.org.uk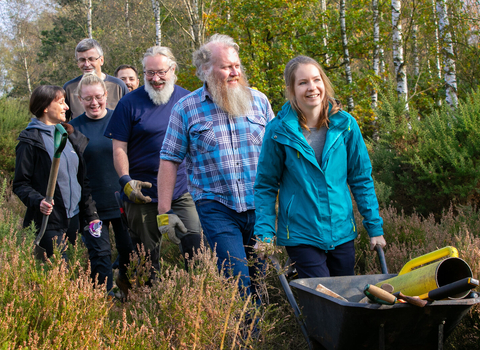 Useful Information
Please confirm with our Volunteer Coordinator before attending your first session.
No previous conservation experience is necessary as we welcome all those who are enthusiastic about wildlife! Full training will be provided.
All equipment will be provided by us including tools and PPE.
Please wear suitable clothing for all weather conditions and sturdy footwear. Pack sun-cream and waterproofs!
There are toilet facilities at some sites but not all.
Expenses can be provided for travel.