Finance Officer – AAT Fully Qualified (3 days a week)
Salary:
£23,087 per annum - Grade 3, Point 7 (pro rata £13,852.20)
Contract type:

Permanent

/

Working hours:

Part time
Location:
42 Norman Street
,
Birmingham,
B18 7EP
This role is to provide a support function within the Resources department in processing the day to day financial transactions of the Trust including reconciliation, reporting and supporting the team in an effective & efficient manner. The role has scope for progression on payroll, budgeting and compliance reporting to both the Charity Commission & Companies House.

The successful candidate needs to be fully qualified in AAT.

Closing date for applications is: Friday 17th May 2019 5.00pm

Interviews will be held on: Wednesday 21st May 2019 (PM)

Contact details
Atul Thaker: 0121 523 0094 Ext 218
Finance Officer Job Description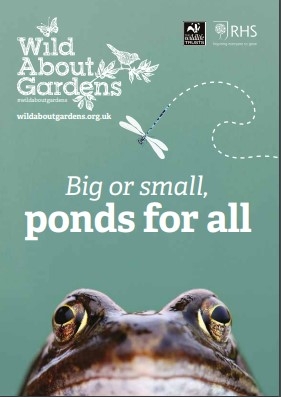 Sign up to our E-Bulletin this Spring and download your FREE Wild About Gardens, Big or Small, Ponds for ALL Guide, in conjunction with The Royal Horticulture Society and the Wildlife Trusts!