Boosting Business Productivity Through Natural Solutions
Business Breakfast
The natural world is in a critical condition; new legislation is needed to put nature into recovery. The Wildlife Trusts have a vision of a Wilder Britain where nature is part of everyone's lives. 
"As we prepare to leave the European Union, I believe there is more urgency than ever to make our environmental laws ambitious and meaningful"

Sir David Attenborough

President Emeritus, The Wildlife Trusts
Speakers include:
Technical Directors Tom Butterworth and Chris Rance, WSP : What role does wildlife and biodiversity play in our cities?
Olivia Whitlam, Head of Sustainability, Siemens Plc: Wildlife Trust Partnership Case Study
Wednesday 31st October 2018, 9am – 11am
The Latitude Club, Barclays, One Snowhill, Birmingham, B4 6GN
Breakfast and complimentary delegate pack provided
Booking essential.
To book your place contact Emma Thompson Fundraising and Development Manager
0121 523 0094 |  emma.t@bbcwildlife.org.uk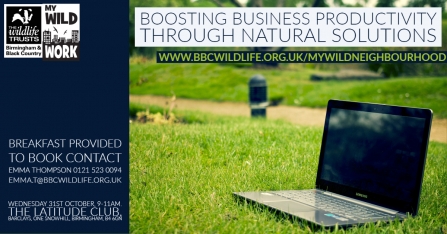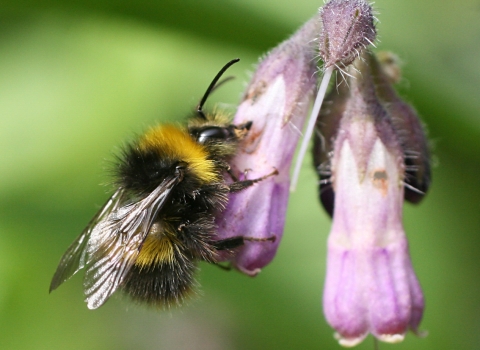 Sign up to our E-Bulletin this Summer & download your FREE Wild About Gardens: Wild Bee Action Pack!