Thanks to funding from Walsall Council Public Health, we have partnered with Making Connections Walsall to deliver two "introduction to health and well-being in nature" courses for older Walsall residents experiencing loneliness or isolation. 
The two FREE courses we are offering will be based in Walsall Arboretum and Palfrey Park with regular visits to other local green spaces. Our Arboretum program will involve 1-2 km walks whilst the Palfrey program has been designed specifically for those who feel they are not particularly mobile but would like to get outside. Each course will take place over an 8 week period, running every Wednesday. The Arboretum course will run mornings from 10am - 1pm and the Palfrey course will run afternoons 1pm - 4pm. Refreshments will be provided.
To be eligible to  take part in one of these free courses, participants must be a local resident of Walsall and be aged 50+. If you are not already registered with Making Connections Walsall you will be required to register with their free service to take part.
For more information and dates on these two courses please click on the links below.
Walsall Arboretum: Wednesday Mornings
Palfrey Park: Wednesday Afternoons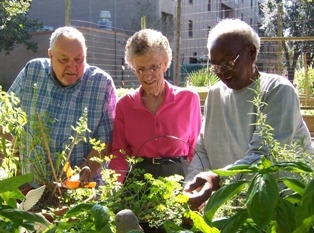 Our planned outcomes for participants of this course are:
Improved sense of well-being
Access to network of people with shared interest
Confidence to explore local wild spaces
Capacity to make daily connection with nature
Other mental/physical health benefits including improved fitness and stamina
Improved concentration including greater perception of the local natural environment
Increased knowledge about Walsall's green spaces and wildlife
The course programme is based on a set of core themes addressing the 5 ways to well-being, and delivery is adaptable according to the specific needs of the participants. These themes include:
Introduction to the health and well-being benefits of connecting with nature
How to build simple contact with nature into your everyday life
Where to find the wild spaces across Walsall and beyond, and how to access them
Explore – through wildlife walks, discovering locally accessible spaces to encounter the natural world
Learn – hands on learning about different environments including woodlands, meadows, canals and ponds
Give - help protect local wild space by volunteering and practical conservation activity
Take notice – how to be mindful in nature
Be active – keeping fit through walks and volunteering activity
Connect – how to stay connected with nature and share this experience with others.
 
The importance of strong social networks, access to friends and family, and an active social life should not be underestimated. Those who lead happy and active social lives enjoy improved health and well-being than those who do not. 
These courses have been developed by the Wildlife Trust to inspire and enable people to connect with each other and the natural world where they live and to enjoy the therapeutic benefits of being active in the green spaces on their doorstep.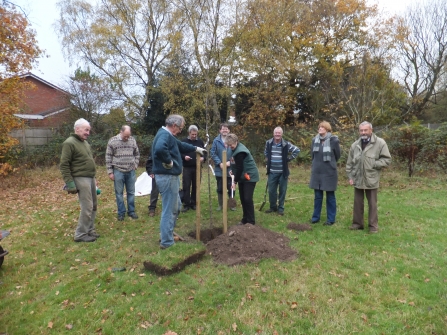 Tree planting at Hill Hook
Free Willdlife Top Trumps when you join before 30th June!
Help us protect local wildlife from just £3pm
Join online or buy a gift membership by 30th June and get a Wildlife Top Trumps game absolutely FREE!
PLEASE NOTE: Free gift available whilst stock last.  Free gift will be issued after your first donation.  If you have any queries please email membership@bbcwildlife.org.uk 
Join Now!