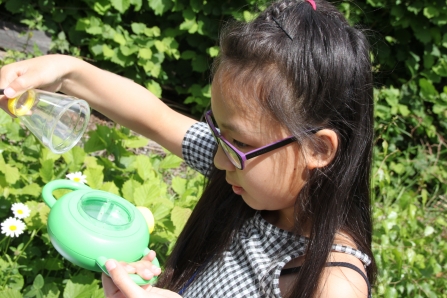 The Wildlife Trusts are seeking permission to open four primary schools in England.
The Birmingham and Black Country Wildlife Trust are part of the team, led by Warwickshire Wildlife Trust, working with specialist educational consultants to create a charitable company limited by guarantee called a Multi Academy Trust (MAT). This MAT will apply to the Department for Education for permission to create four new primary schools in England.
These schools will be established through the government's free school programme. By writing the outline for their educational philosophy, the Wildlife Trusts can influence how the schools teach their pupils. Our plan is to open one school in Warwickshire, Devon, Wiltshire and Smethwick.
If successful we intend to create more schools in the future.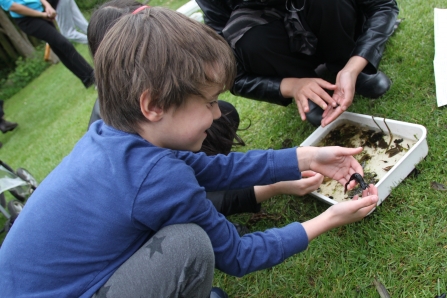 What is a nature school?
At one of our planned Nature Schools, instead of treating nature and wildlife as special, one-off treat within a child's education we will use it as the medium through which pupils learn all academic subjects.   
Why are we doing this?
We believe that using a school's local natural environment as a medium for education will improve children's learning, and be good for them too.
Learning outside the classroom 'contributed significantly to raising standards and improving pupils' personal, social and emotional development and can also help to combat underachievement.
- Ofsted 2008
Where are we doing this?
Smethwick has been put forward as the proposed location for Sandwell's first Nature School. Conversations are currently underway with local authorities, local schools and the local community about the proposed new school.
What can I do now?
If you live in Smethwick or in the surrounding area and your children will be of primary school age in 2018, please register your support by filling out a simple form. 
When will this happen?
The application is being prepared right now and will be submitted in March 2017. If approved schools will open in 2018, or perhaps later depending on progress.
What is our evidence?
There is a is a growing body of evidence to suggest that more time learning outdoors improves children's well-being and educational performance. Ofsted believe this too. Nature Schools evidence.
How can I follow progress?
Visit the Nature Schools website on a regular basis or follow our social media feeds as we consult with communities on the location of the schools.