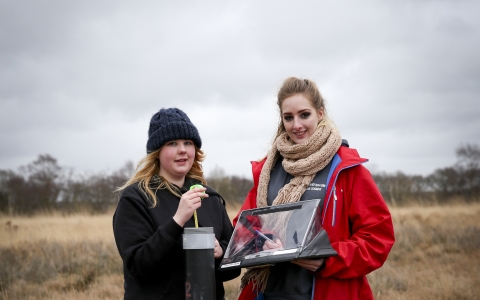 My work experience
Lizzie and Amy, Astley Moss , Manchester
Amy and Lizzie help out at Astley Moss, as part of their university internships. By measuring the water table they can assess if their hard work is paying off for this rare landscape: there is now only 3% of lowland bog left in the UK, so working to restore it gives them a sense of wellbeing and purpose.

Wild places provide careers, opportunities and inspiration for all ages. 
What's your wild life? Tell us why wildlife or a special wild place matters to you or share your story in social media using #MyWildLife.
If you'd like to share your story please get in touch with us at campaigns@wildlifetrusts.org.