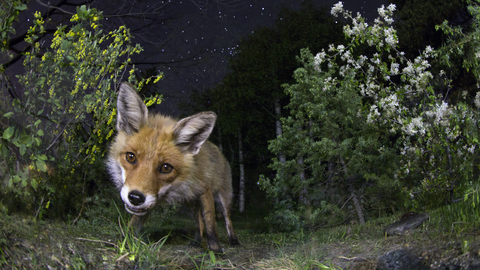 Nocturnal Wildlife Walk around Moseley Bog
Location:
Moseley Bog & Joy's Wood,
Yardley Wood Road,
Birmingham,
B13 9JX
Join us for a nighttime wander around Moseley Bog and Joy's Wood! Experience a whole new world of wildlife as the reserve's nocturnal creatures come to life.
About the event
Join us as darkness falls on Thursday 28th October for an evening walk to discover some of Moseley Bog's notable nocturnal inhabitants!
Will we see bats out hunting for insects? Hear the twit-twooing of tawny owls or the snuffling of badgers? Or perhaps we'll encounter a fantastic fox searching for a nighttime snack! It will be a fantastic opportunity to discover this beautiful nature reserve in a whole new light - or lack of it!
Please bring a torch if you have one, but we'll have our own on hand for those without. We'll also have bat detectors to use to see if we can pick up the high frequency calls of those stars of the night sky!
Our Senior Engagement Officer, Jake, will be leading the walk and helping to bring you closer to these lesser-seen wildlife wonders. 
Taking place as part of Wild Walk Week, tickets cost £5, with all money raised helping to support our work for nature's recovery across Birmingham and the Black Country.
We'll have torches and