2020 City Nature Challenge
To celebrate our 40th Anniversary we're running a 40hr Species Recording Challenge as part of the 2020 City Nature Challenge.
The City Nature Challenge is a competition between cities all over the world to see how many wild species their citizens can spot over the space of four days in April. Originally a competition between San Francisco Bay and Los Angeles County in 2016, by 2018 the CNC had gone international!
This is the first year Birmingham and the Black Country has entered - we need your help to document the wildlife of Birmingham and the Black Country in a global competition to see which city is the wildest!
Birmingham & the Black Country's 2020 City Nature Challenge entry is led by: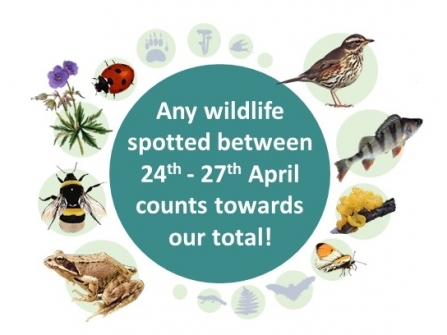 The records are collated in the iNaturalist Recording System and the leaderboad is updated in real time!
Cities are ranked according to:
• Number of Observations
• Number of Species
• Number of Observers
Cape Town were the 2019 winners with over 54,000 records! Here is the 2019 leaderboard in case you'd like to take a look.
As this is our first year of competing - we'll set ourselves some realistic expectations but we will aim to involve as many people as possible and raise awareness of the importance of nature in our area.
The Wildlife Trust for Birmingham and the Black Country HQ team is going to run 40 consecutive hours of recording across the borough, joining events organised by local recording groups, visiting urban hotspots and keeping everyone updated on our wonderful wildlife via social media - hopefully for the full 40 hours! 
Any records of wildlife spotted between 24th and 27th April will help towards our total and move us up the leaderboard - but we can't do it without you!
Here's some ideas for ways for you to record wildlife for the City Nature Challenge:

JOIN A CITY NATURE CHALLENGE EVENT
Look out for recording events organised by local recording groups and other organisations - we will share details of these nearer the time:

The easiest way to make your records count is to use the free iNaturalist app.  Simply take a photo of a wild plant or animal and the app's inbuilt sortware will help you to identify it!